Came across this in a blog, of a pretty popular
singkaporien blogger
.
In her older posts, she wrote about her history being sexually molested & harrassed on several occasions. Now that sucks, really. And its understandable for her to be highly emotional about it. I quote:
"Well some very cynical ppl may be thinking this in their heads now:
I dress up like a slut, so i deserved the molest?
To such ppl i say: If one day ur daugther/sister gets raped, will u say the same thing? Well, I would like to stress that everytime i get molest cases i was in school uniform. And besides this, even if women dress scantily, it is NO excuse to touch them. If this logic applies soon all women will be dressed like those in Pakistan. Not only it is unaesthetic, many will die of heatstroke in Singapore. "
But you get the "what the heck" question in your head when she idolises a US Marine who was accused of rape in the Phillipines. Quote:
"Fourthly, I know I sound ridiculous saying this, but Smith is totally hot. Rape is supposed to be traumatizing, but I don't see how screwing someone who looks like a hot US Marine, wait, IS a hot US marine can be so bad.
I can understand how some girls can feel all violated and disgusted when some old fat man rapes her, but Smith!"
I mean...what the heck!? It's alright, cool and super fun to be raped by a "hot" or "cute" US Marine. But when some Bangla migrant worker shows u his dick or some old guy touches you, they should be cut into pieces there and then? I just can't comprehend. So does that mean I can rape her if i'm cute? LOL. I might get some flak from her fans or whatever. But hey, if she got rights. I got my rights to say or write what i want to.
"cute & hot" Marine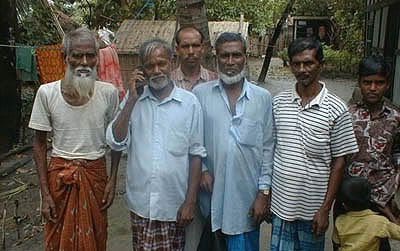 Bangla dudes